Operation Style
An operation style is a preprogrammed arrangement of several features. Such an arrangement presents to the users the frequently-used features in more accessible ways. To select an operation style, use the Operation Style Setup feature from the programís Menu Bar under the Setup menu title.
You can further customize the arrangement of features by repositioning and resizing their windows, depending on your preferences and the monitor screen size. For example, if you have a wide-screen monitor and elect to use the Register-First style, a recommended customization would be to let the Register window occupy the right half or the screen. The program's Main window, the Table Timer window, and the TouchPad window can be overlapped and share the left side of the screen. You can then use the buttons near the upper-right corner of the Register window to control the view of the left side (see screenshots below).
Main window (left) and Register (right)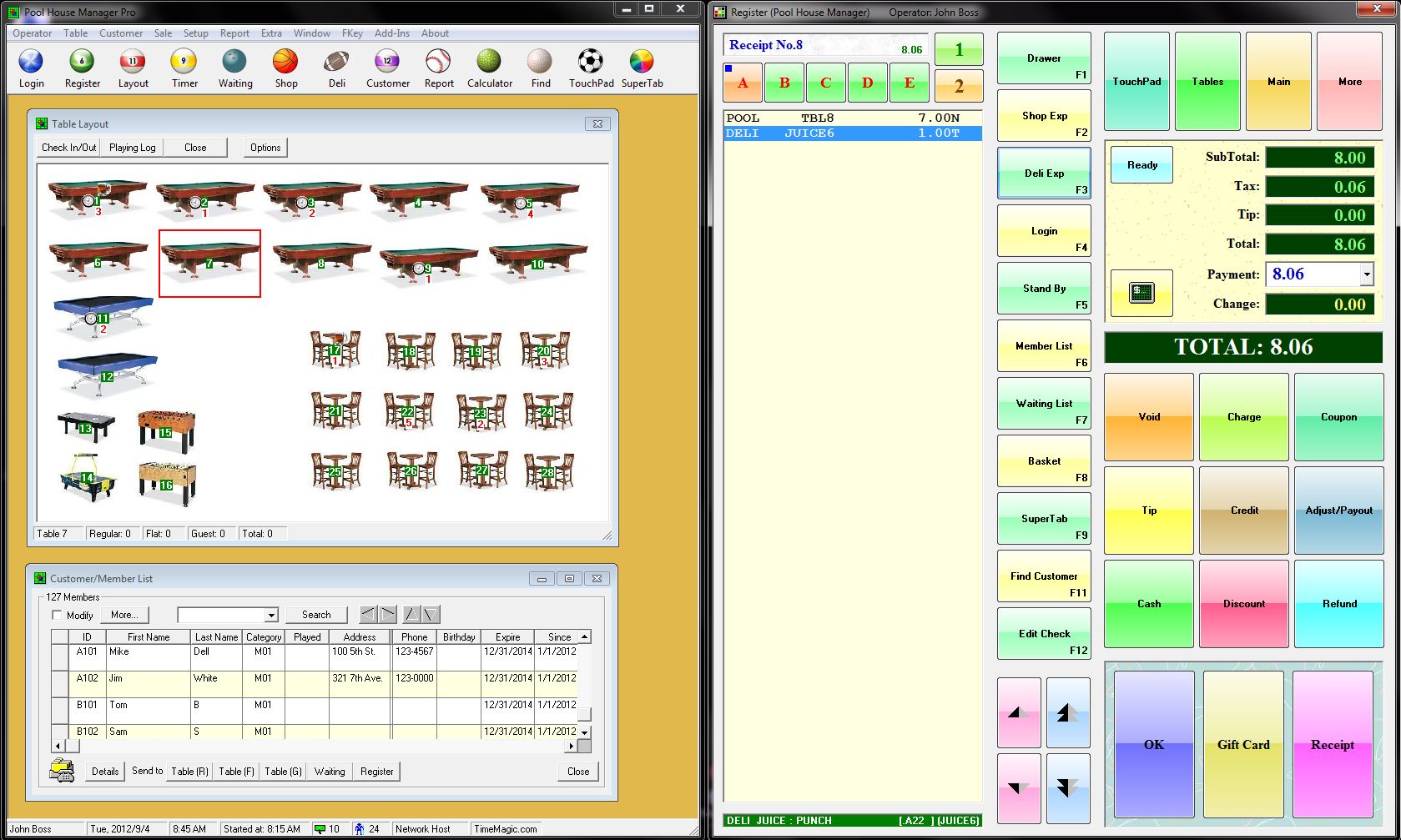 TouchPad and Register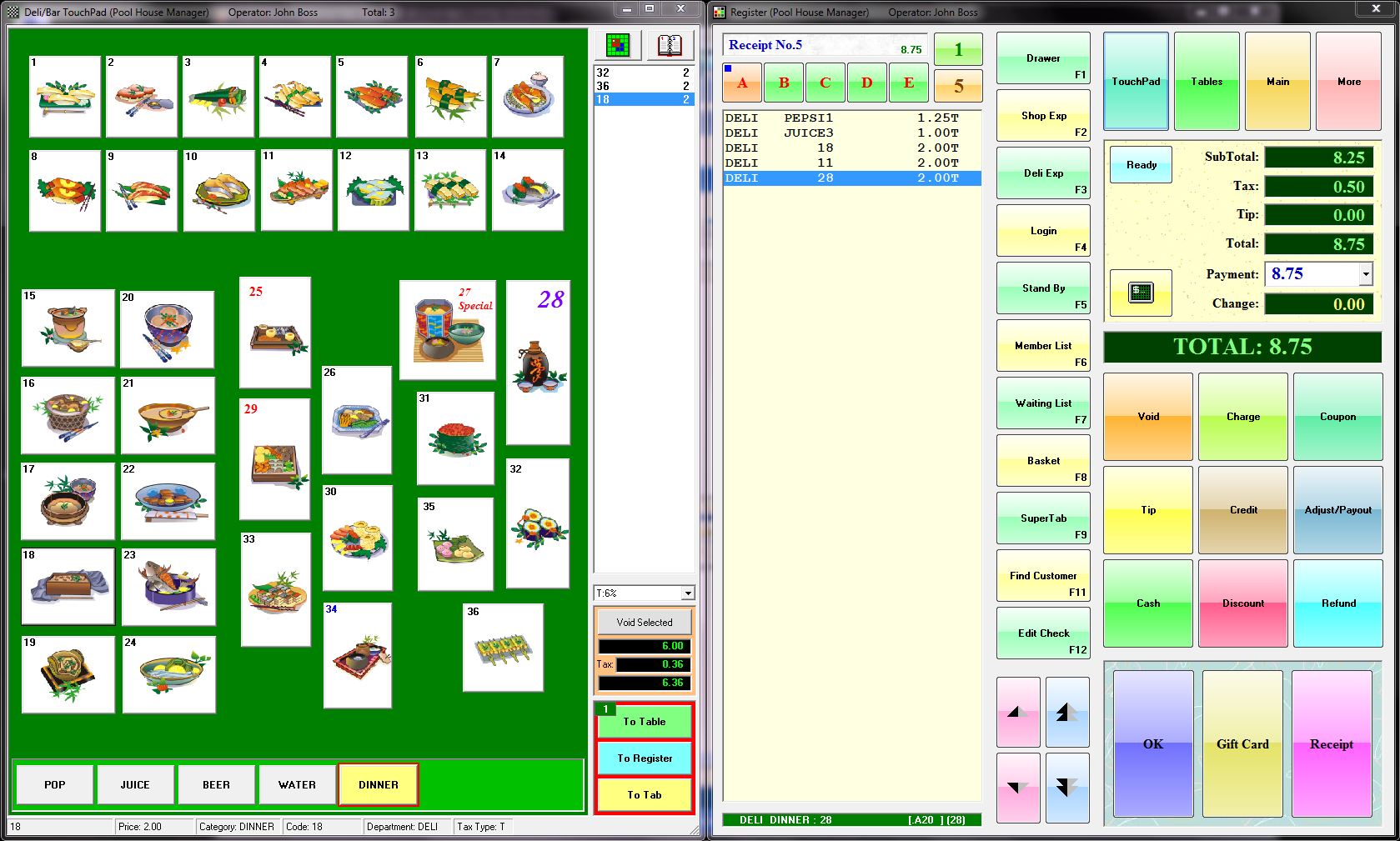 Table Timer and Register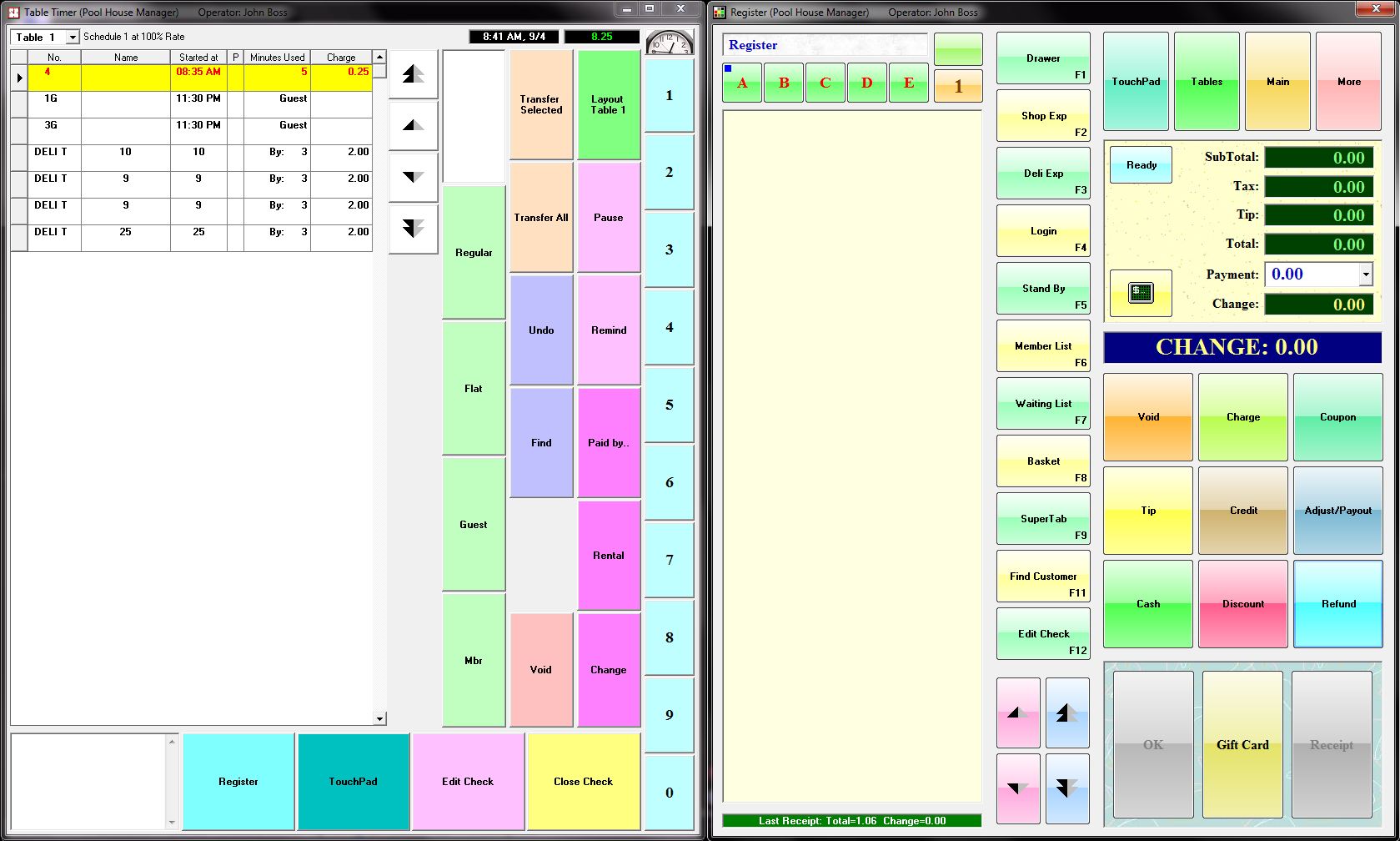 In Table Timer, you can use the Edit Check button to access Seat Editor, and use the Close Check button to access Check Preview.
Often at the time the items are ordered, the operator doesnít know whether these items will eventually be paid for by a single customer or by multiple customers. With the Seat Editor feature, the operator can initially send all items to Seat 1, and later use it again to quickly separate the checks if needed. This is especially useful when your restaurant becomes busy.
Seat Editor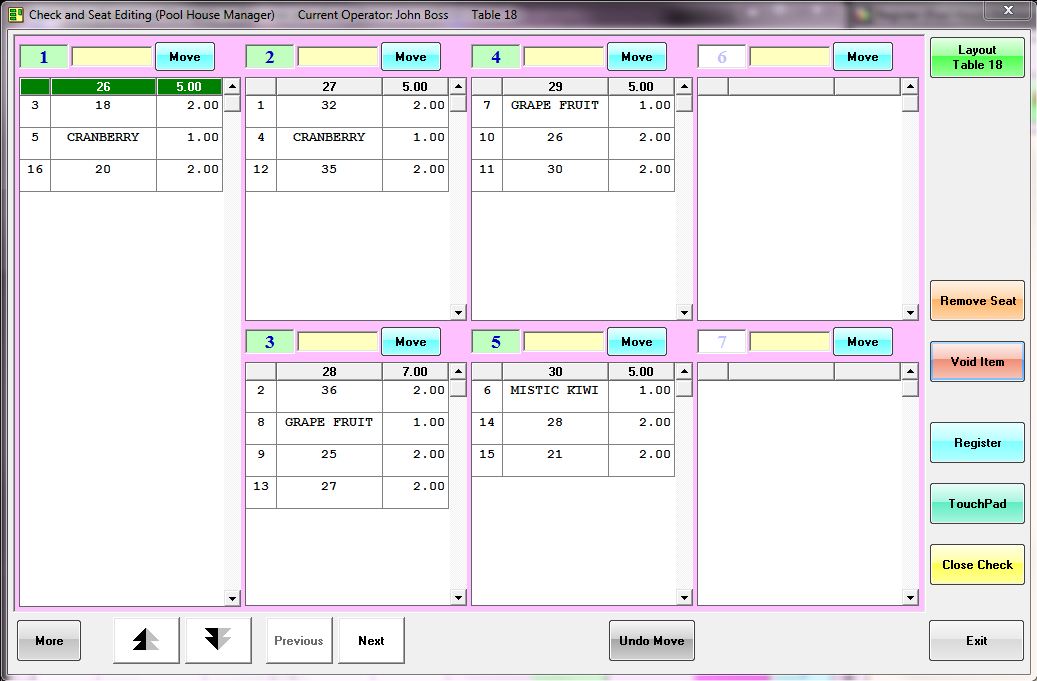 Check Preview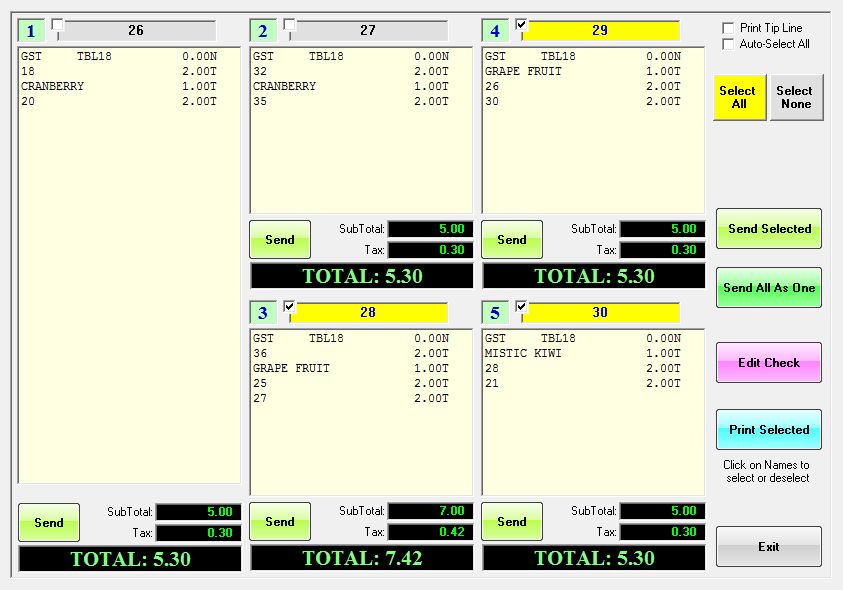 Table and Equipment Images courtesy of Brunswick Billiards www.Brunswickbilliards.com